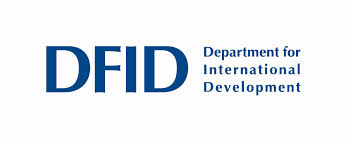 Stroll in hours: (vaccines, emergency contraception, UTI's) Monday-Friday: 9:30-11:30 a.m. – 1:00-3:30 p.m.
I had a nerve block achieved immediately on my face. I was given anesthesia w/ a breathing tube. Once I came too, my tongue was numb and I couldn't taste something. My tongue is not numb, however my taste is still off and now my tongue is itching. Is this a standard thing or ought to I be extra concerned? I also have a sore throat.
One good factor from all this. I quit smoking after 40 years, 35 of these years have been three packs a day. An x-ray confirmed no cancer, but I was anxious about ripping open the glue they use put up-op with my coughing. Doc discovered a hernia whereas he was in there, but we'll do nothing about it since it would not trouble me. Having to go outside to smoke when it was sub-zero out actually made me cough. That's probably what caused the hernia. It just seemed like a very good time to quit, so I did the day of surgery.
Had my GB eliminated on 10/28th/2013th! Laparoscopic surgical procedure went nicely! Nonetheless, drawback was before the surgical procedure! When preliminary GB assault occurred, I was given morphine at ER: allergic reaction! Itched as much as the time of surgical procedure! Was given 50mg Of Benadryl: went into continuous spasm response (like having stroke after stroke, and so on)! Was given a relaxer! Was OUT by the point I bought to surgery: given anesthesia! Was out for several hours! Arr at hospital 5:30am; left at 5:30pm!
Since first discovering out that I used to be pregnant with our Miracle Baby, by means of the blighted ovum prognosis, to the 21 day wait, surviving the miscarriage, I feel like I have put all of my hopes and dreams on hold. It feels too troublesome to HAVE any right now. Do not get me incorrect, I am not sitting round feeling sorry for myself all day – but I am aimlessly drifting, in the future is melding into another without a great SENSE of accomplishment. I am not passionately engaged on objectives or initiatives, but moderately ho-buzzing by way of life.
---