Everybody loves a health food trend, from milk alternatives to a plant-based diet. The raw food movement goes way back, with historians suggesting that the first recorded mention of the diet goes back to the 1800s when Swiss-born Maximillian Oskar Bircher-Benner recommended eating raw apples to help with jaundice.
One of the latest food trends is the raw carrot salad, with the corresponding hashtag #rawcarrotsalad being viewed 8.1 million times on TikTok.
TikTok user Paige Nicole26, currently a student on a Holistic Hormone Specialty Program, explains in her video with over half a million views: "This [salad] has become a staple in my diet for balancing the excess estrogen that can peak at different times in my cycle."
Speaking to Newsweek, Paige tells us: "The fibers in raw carrots help promote a healthy gut and intestinal function by how they are digested, which in turn, can help reduce the reabsorption of excess estrogen. This can help to balance out the estrogen- progesterone ratio, especially during high estrogen phases in the cycle."
She explains she found out about the salad, adding: "Through my hormonal balancing and menstrual cycle syncing journey, I discovered Dr. Ray Peat (Nutritional Counselor) who "pioneered" the Raw Carrot Salad and offers many insights into hormonal health."
The Raw Carrot Salad Recipe:
Shaved Carrots (2-3 depending on size)

1/2 TBS melted coconut oil
1/2 TBS Olive Oil
Splash Apple Cider Vinegar
Juice of 1/4 Lemon (for taste)
Mineral Salt (Celtic or Pink Himalayan Salt)
Cracked Pepper (for taste)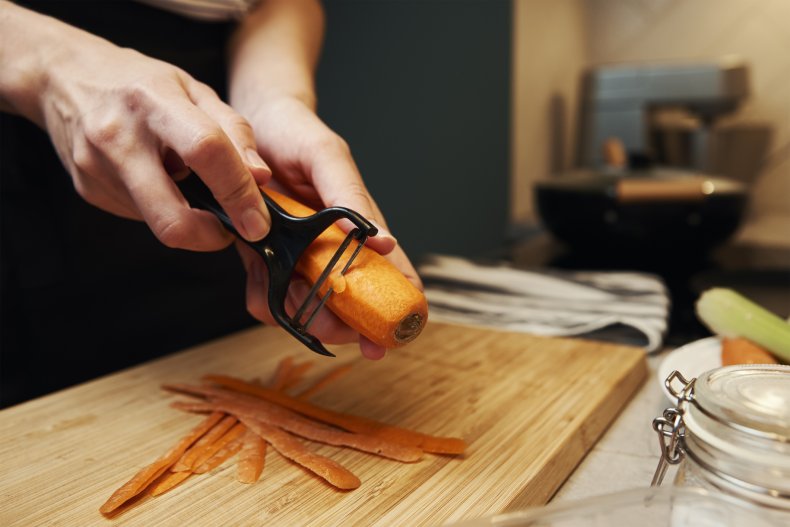 Does The Raw Carrot Salad Really Balance Your Hormones?
Clarissa Lenherr is a London-based qualified and registered nutritionist working out of her clinic on Harley Street and is a member of The Complimentary and Natural Healthcare Council (CNHC).
Getting into the science behind the carrot salad, she told Newsweek: "We all know that vegetables have endless benefits for our health, but raw carrots actually contain specific forms of indigestible fibers that help to optimize the body's natural detoxification process.
"Part of this detoxification process happens in the digestive system. When our bowels are sluggish and bowel movements slow, this allows estrogen to be reabsorbed in the intestines, potentially leading to estrogen dominance."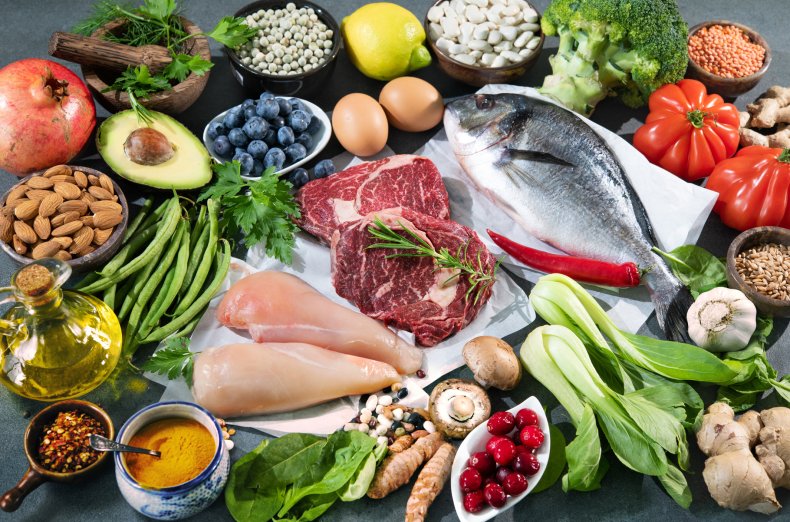 She explained that the fibers found in the skins of raw carrots can help prevent reabsorption of estrogen, by helping support our digestive function and working to transport excess estrogen out of our systems.
Besides binding to excess estrogen, Clarissa explained: "Carrot fibers also work to feed commensal bacteria, whilst not feeding unfriendly bacteria. This can help to support a healthy gut microbiome, which is a key part of digestive health and detoxification."
Top Tip From Clarissa
To get the most benefits from your carrots, make sure to buy carrots with their skin on (ideally organic) and give them a good clean before eating them, skin and all! Avoid choosing baby carrots or cooked carrots as they do not have the same detoxifying benefits.